Creating artifacts to communicate alignment for goals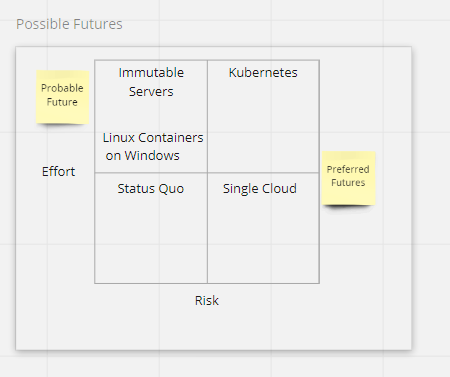 Artifacts of Alignment
The biggest and most time-consuming activity each week is maintaining alignment across my teams and organization. Keeping a cross-functional team aligned on a goal is challenging and I use many methods to keep this alignment. In some ways, I long for the days of small teams with focused, clear goals, and timelines. I love taking on ever-larger projects and making a larger impact. When I was in QA I focused on the complexity and risks of software that now seems small compared to the complexity of communication to different audiences and mutual understanding.
Tools to persuade and build alignment
There are four persuasive tools to illustrate to others quickly what you want to achieve as a product strategist.
Interactive Prototype
Mental Models in graphical form
Written Word
Slide Deck
Interactive Prototype
I found that taking the time to build an interactive prototype with a tool like Figma is the simplest and most straight forward path to persuading others what I want to make. I tried re-iterating 'Heroku-like experience' but unless someone has gone out of their way to use and try Heroku to launch an application they might be lost in what that means. Sometimes this barrier is too high for someone to resolve on their own. With the interactive prototype, I can communicate the same message in mere moments to click through the menu options.
Mental Models in graphical form
Working remotely and collaborating asynchronously I found creating graphical mental models the simplest method to gain alignment on abstract work and make decision models explicit. The effort put in ahead of time before a meeting saves lots of time and miscommunication. White board drawing in person is great but in a fully remote workplace drawing during a meeting is hit or miss. A responsibility assignment matrix (RACI) can go far to eliminate role confusion, however, it requires time for deep thought and long meetings to find consensus or a crowdsourced asychronous response. One person can assert what they think makes sense and over time the group can refine it. Often a table with organized data like a 2 x 2 matrix and sticky notes is a good enough mental model to share one's thinking with a group.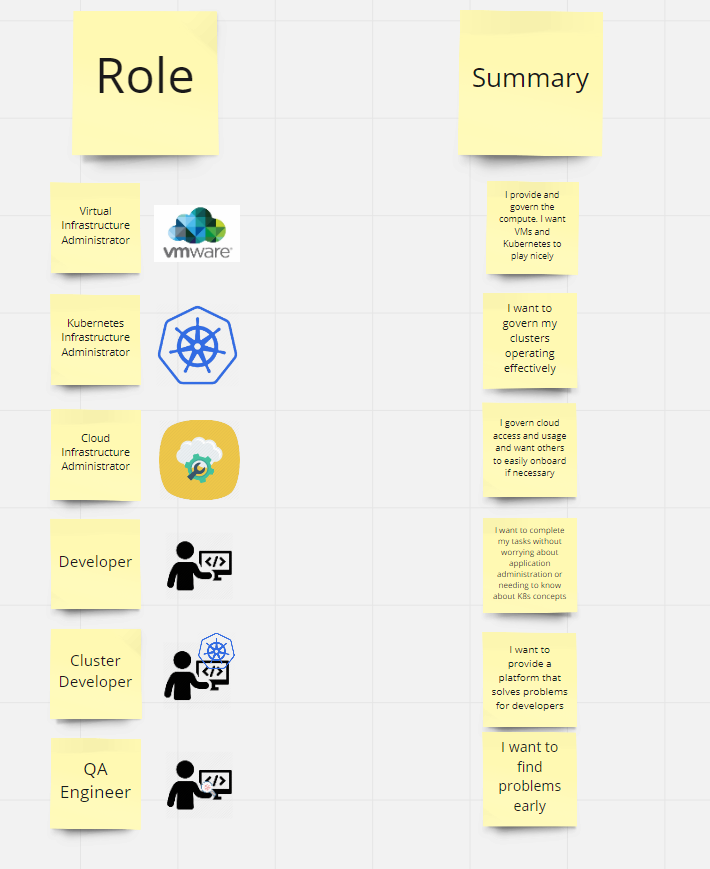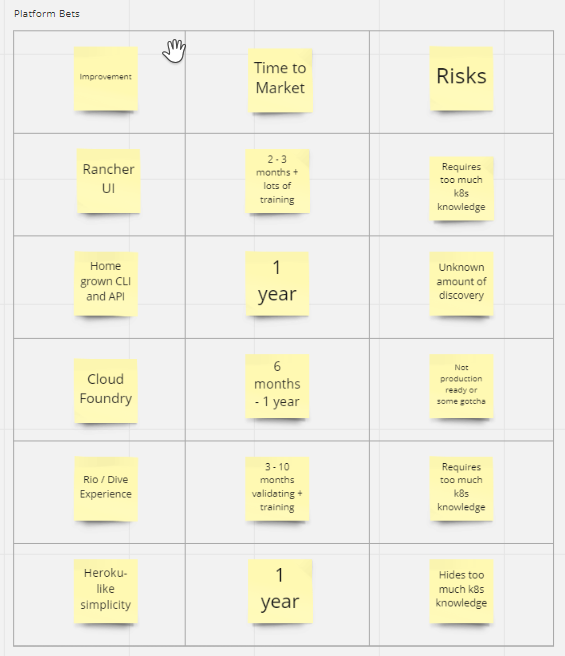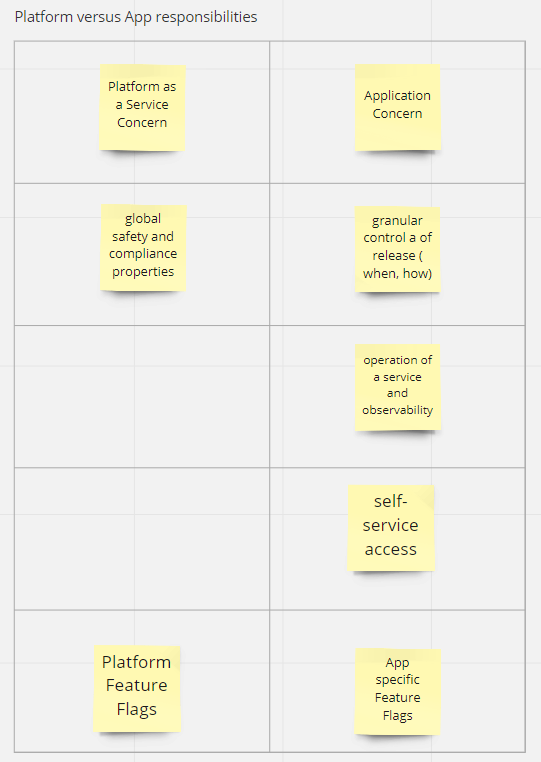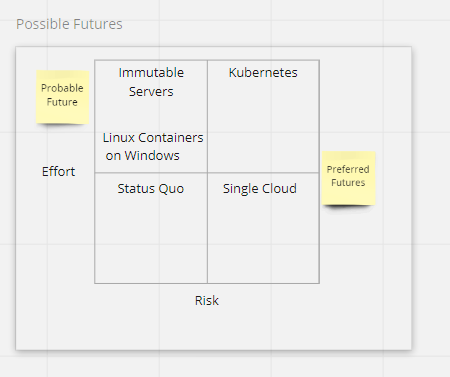 Written Word
A one-pager can be used to cast the vision for a project. I used this template 1-pager template by Lenny Rachitsky to cast a vision for the platform effort. I also wrote another document to clarify the project phases of the whole effort defining research, phase 1 foundation implementation, phase 2 developer platform creation, phase 3 maintenance, and expansion. Part of this vision-casting is embracing early fear and risk around what the future would look like, who would be involved and coping with risks. I like the idea of the Amazon style six-pager; however, Veterans United Home Loans does not have the same kind of written culture or the discipline to sit through the first 30 minutes of a meeting reading a document. A downside to the written word is that you do not have any particular guarantee anyone read anything that was written and sometimes so many written artifacts and email is generated people either forget or do not read.
Slide Deck
I am a huge fan of professional speaking and TED talks, but in the business setting a slide deck is a good enough narrative refinement tool for sharing what happened and what should happen. It enables sharing many images and small bits of information to supplement a speaker. While there are many ways to incorrectly use and leverage a slide deck over all people are familiar with the flow and its use as a tool. When speaking to an audience of high-level executives this is your tool of choice to get to the point and illustrate to them that you thought through all the repercussions of your idea. When speaking to your colleagues it is much more about building excitement and momentum for your project.
Building Alignment
If you want your project or effort to succeed you must be ruthless in seeking out alignment. Proactively propose ideas and share models of your thinking so others can either correct or embrace those ideas.